insights
January 12, 2022
A Founder's Journey – Joe Foster – Reebok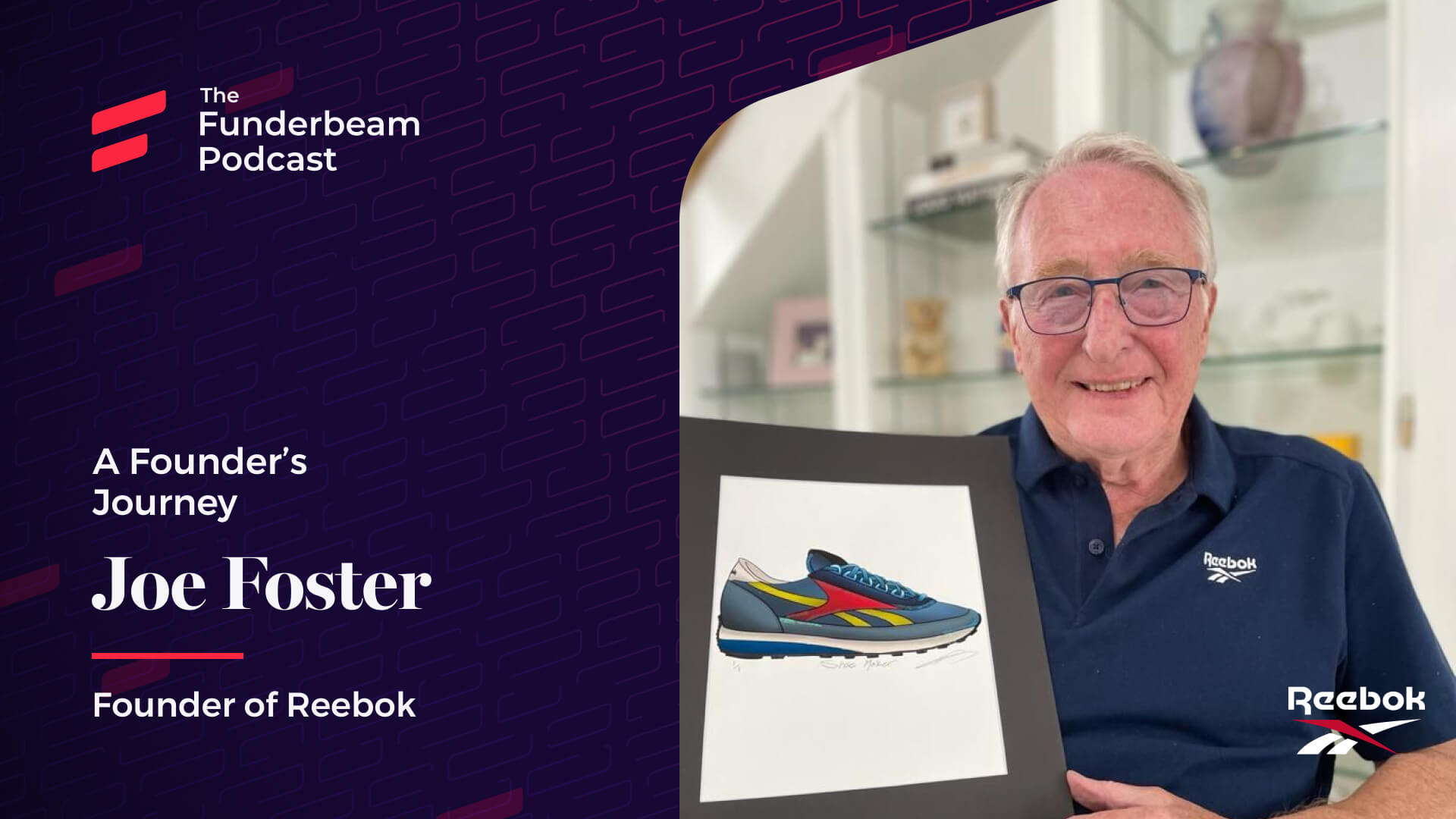 On this week's Funderbeam Podcast, Oli Harris talks to Joe Foster, the Founder of Reebok.
Reebok is a truly global brand, with humble origins. From the workshops of Bolton, Reebok grew into an international giant, partnering with organisations such as the NFL and the NBA, and endorsement deals with athletes such as Conor McGregor and Shaquille O'Neal.
Exactly how did a brand that started off making footwear for cricketers, and later runners, become the powerhouse sporting name we know today?
Luckily for Funderbeam, Joe Foster joined Oli on the Podcast to shed some light on the question.
In today's podcast Oli and Joe cover;
Intro to how Reebok came to be the brand it is today
Knowing when the right time is to deviate course with a new or different product
When Joe saw an opportunity for expansion, what was his mantra?
What role did risk-taking play in the growth of Reebok?
Looking back – what was his proudest moment for the brand
A message for aspiring founders and entrepreneurs
It was a real treat to hear first hand from Joe about the challenges he faced in growing Reebok. From inspiration for the company name coming from a dictionary he won in 1943, to how events outside of his control led to some of the best marketing decisions he made for the company, Joe has some incredible stories.
Some standout themes occur in Joe's recollections;
Customer Service
Turning a problem into an opportunity
Taking advantage of market forces
Improving the product whenever you can
One final takeaway that is a useful piece of wisdom for all;
"Failure is just a lesson"

Joe Foster
To hear the full story of Reebok and Joe's life creating if, check out his book "Shoemaker" available from major outlets.
In Funderbeam's tech-powered marketplace, anyone can buy and sell investments in ambitious companies, whilst founders can raise capital without borders.
Please click here to see companies currently raising funds with Funderbeam.
Companies currently trading on the Funderbeam Exchange – a secondary market for private companies.
Looking to raise funds for your business? Let us help you.
* Capital at Risk
Read Next