In the Hot Seat – Fermi Energia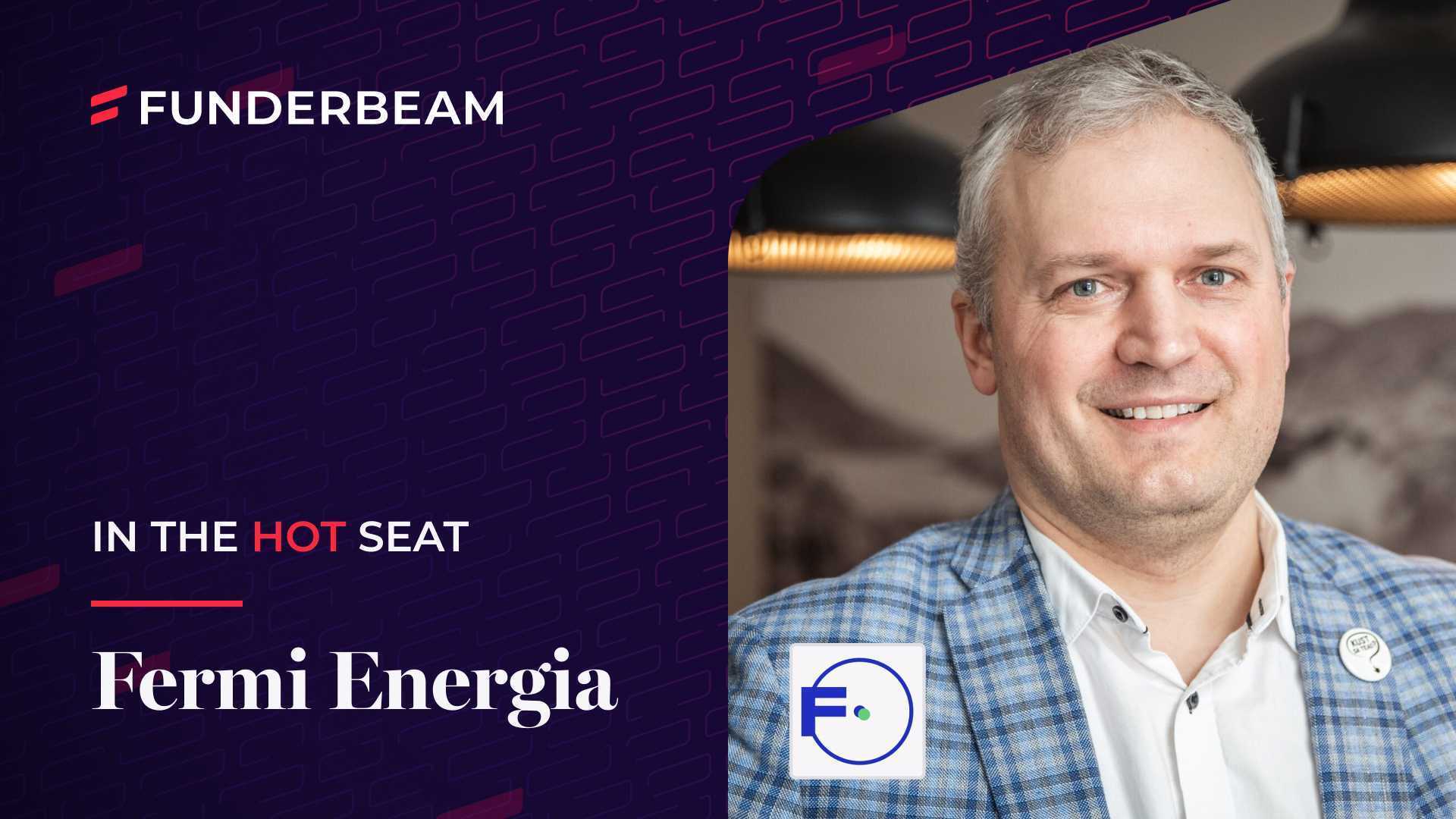 Thank you for taking our HotSeat, CEO of Fermi Enegia, Kalev Kallemets.
How did the year 2022 turn out for your company?
Very positive as due to Russian aggression against Ukraine, the naïve German Russian gas + renewable energy policy has been deeply discredited, and energy price inflation has driven consumers to look for a reliable, clean and stable price energy solution – nuclear energy.
What was the main challenge of the year?
To keep developing the Fermi Energia organisation and deployment program so that all functions of planning, licensing, technology selection, and financing are covered.
Did the events in the world have a significant impact on your company, and how?
Absolutely. Besides the European termination of energy supplies from terrorist Russia, interest rate increases have increased investment costs of all energy investments near term, leading to increased gas and coal burning, which led to elevated CO2 prices of 100€/t. The high volatility of fossil fuel prices demonstrates to consumers that reliance on fossil fuels as a backup to intermittent renewables is an unpredictable, risky and expensive choice. Nuclear energy provides a much more stable, lower cost and cleaner alternative. A very positive decision was made by the European Union to include nuclear energy in the Taxonomy of sustainable finance.
Did your company manage to receive the expected results?
Yes, we are on track to provide credible input to the Estonian government nuclear energy working group on the ability to execute SMR deployment program with a clear technology focus and suitable 3 sites that are credible for selection within the nationally designated spatial planning process. We are very pleased that there many-many industrial companies in Estonia that we have signed MOUs with for signing conditional long-term Power Purchasing Agreements for fixed price power delivery from Estonian SMR. This is essential to successfully finance SMR construction without state support.
What is the outlook for your sector for this year?
Outlook is based on the positive report of the Estonian government's nuclear energy working group, based on which the Estonian government and parliament can decide to proceed with the SMR deployment program and national spatial planning process.
What are the goals for 2023 so you would look back on December 31st and say, "it truly went as expected"?
I definitely expected the German Energiwende to be discredited by the late 2020s, but now it happened much sooner. Unfortunately, deep mistakes of German and wider European foreign and energy policies have led to dramatic consequences for the people of Ukraine and extreme costs to all European nations. There clearly is no way back to Russian dependence, and there is a serious effort to deepen transatlantic security and economic ties, where nuclear energy from US and Canada to Estonia fits perfectly.
What is the main "New Year's promise" for shareholders?
To further increase the SMR deployment program execution capability and value of Fermi Energia.
What companies or leaders have been your "personal heroes" this year?
Vlodymyr Zelensky, Harry_EST and Kaja Kallas. I'm deeply disappointed in Elon Musk.
What are the 3 most used applications on your mobile phone, and which one you "couldn't live without"?
Twitter, Mail and MyŠkoda for my EV management.
Read Next
In the Hot Seat: Bikeep

Bikeep provides parking, charging and locking solutions for micro-mobility vehicles. We put Founder and CEO of Bikeep Kristjan Lind in the Hot Seat.  Tell us i

Read more

In the Hot Seat : Aleks Koha - Promoty

In the Hot Seat today, we talk to Aleks Koha, CEO and Founder of Promoty, an influencer marketing platform for meaningful connections. Tell us in three sentence

Read more

In the Hot Seat - Upsteam

In the Hot Seat – Martin Kristerson, CEO – UpSteam We asked Martin Kristerson from UpSteam to take the Funderbeam Hot Seat, to answer common questio

Read more