In the Hot Seat – Helmes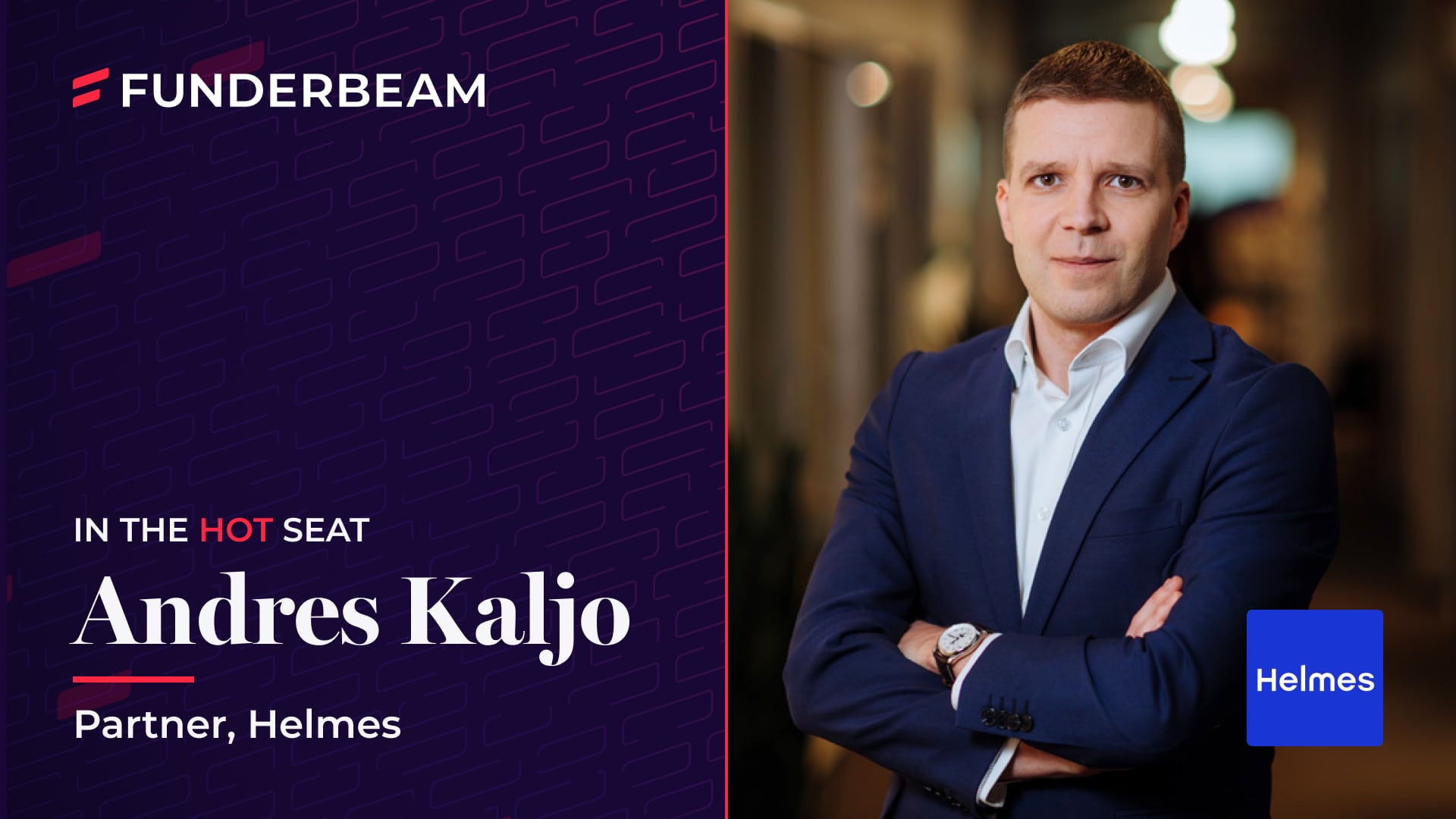 Thank you for taking our Hot Seat Andres Kaljo, Partner and member of the management board at Helmes. Helmes is privately trading on Funderbeam.
How did the year 2022 turn out for your company?
It was the strongest year ever in our history, both in terms of growth and profitability. Also, our customer satisfaction and employee well-being, and engagement KPIs were exceptionally high. 
What was the main challenge of the year?
The main challenge was adapting to the rapidly changing economic and geopolitical environment. Despite the difficulties faced by businesses worldwide, we were able to adapt and continue operations safely and effectively. Our efforts paid off, as we were able to realize significant growth over the course of the year.
Did the events in the world have a significant impact on your company, and how?
The war directly impacted us as we decided to close our development office in Minsk and open two new offices – in Warsaw (Poland) and Tbilisi (Georgia). Making these significant changes in just a couple of months and supporting our employees through these challenges was an intense experience.
Did your company manage to receive the expected results?
Yes, I believe we achieved a lot more than we were initially expecting. Working in such a company as Helmes is both a humbling and inspiring experience.
What is the outlook for your sector for this year?
The cooling economy will also impact the software development sector, but most likely to a smaller degree, as the need for our services remains strong even during economic downturns. Many companies see smart digitalisation as a strategic opportunity to build a more resilient, well-optimized, and agile organization. We can say that our value proposition is even more attractive in tough times. As we look ahead to the future, we are optimistic and confident in our ability to continue growing and succeeding as a company. We are excited to take on new challenges and opportunities and to continue to provide value to our customers and the best working environment for our employees.  
What are the goals for 2023 so you would look back on December 31st and say, "it truly went as expected"?
First, if both our employees and clients would feel that we are the best partner for their growth. We just received a high partnership quality evaluation from our new customer CERN, and just today, on the 16th of March 2023, we won the best employer experience award in Estonia, so l can see that we are on the right track. Financially, we would also like to grow this year. 
What is the main "New Year's promise" for shareholders?
We will continue running our company safely and sustainably also in the future. We play the long game.
What companies or leaders have been your "personal heroes" this year?
A lot of our own Helmes people have been my personal heroes this year. I am incredibly proud of our team and their hard work, dedication, and resilience in the face of adversity. Their efforts enabled us not only to maintain achieved levels but to thrive during difficult times. On a global scale, I would highlight, of course, Mr. Zelenski, who has been leading the Ukrainian people in their fight against the aggressor and who has been able to unite western countries in this extremely challenging time. They are fighting not only for just themselves but for all of us.
What are the 3 most used applications on your mobile phone and which one you "couldn't live without"?
Audible is probably one of the most used apps on my mobile. I like to have long walks or go running, and I like to listen to audiobooks then. Some news or health apps would probably be at the top as well. 
Read Next