In the Hot Seat: Roberta Rudokiene – Startup Lithuania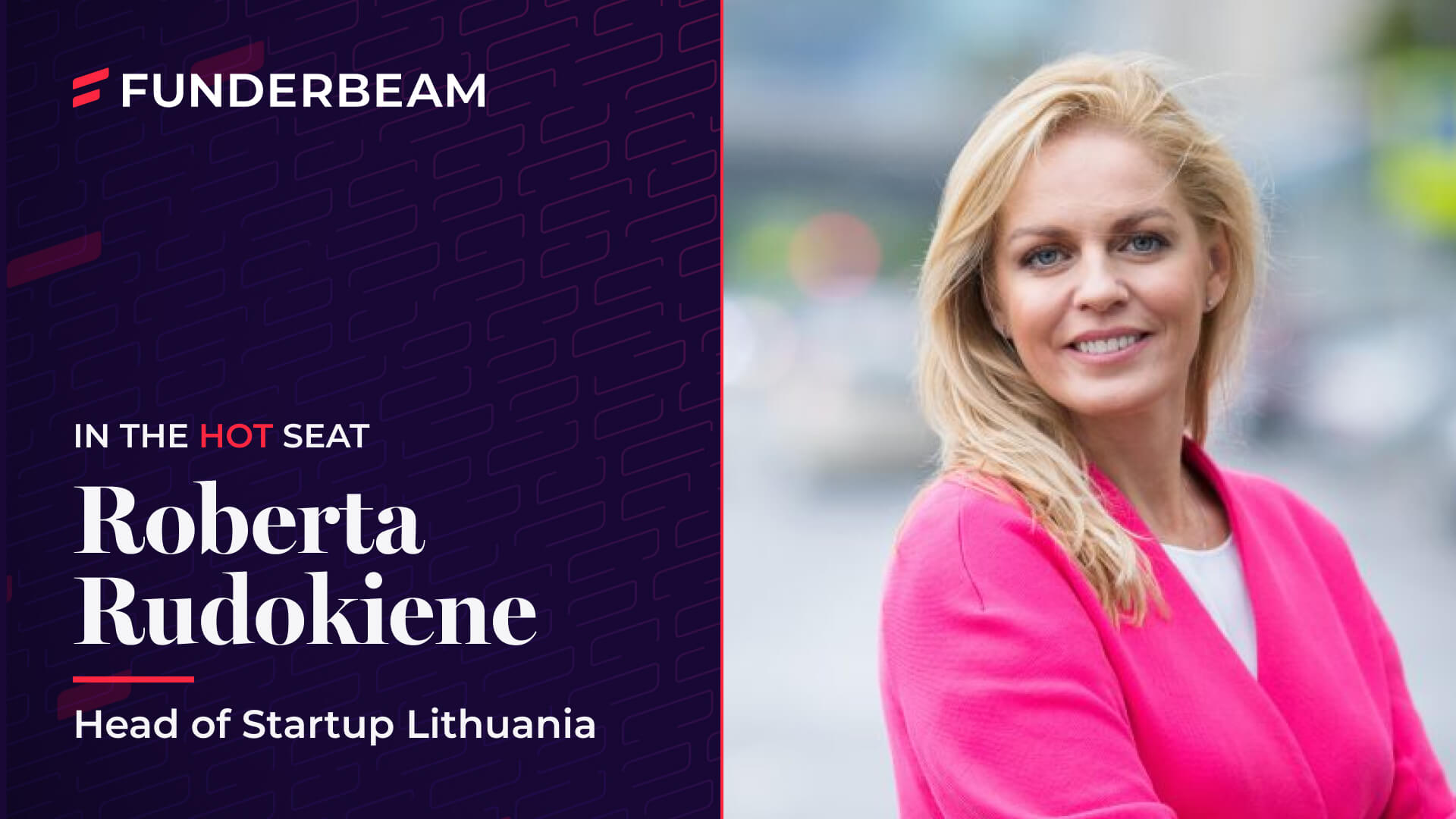 Funderbeam is actively expanding in the Lithuanian market to provide even more opportunities for growth companies and investors. The biggest Lithuanian start-up event of the year, the Lithuanian Startup Fair, held in Vilnius in May, also marked the beginning of Funderbeam's expansion in the Lithuanian market.
So we asked Roberta Rudokiene, Head of Startup Lithuania, to lift the lid on the Lithuanian start-up scene. 
Can you give us some insights into the Lithuanian start-up ecosystem? What do you think are the main factors of success?
The Lithuanian start-up ecosystem is constantly growing, showing exceptional results, and becoming a real hotspot in Europe. Last year (2021) was a record year for the whole ecosystem: Lithuanian start-ups attracted a record sum of investments (about €430M), sales and export grew more than twice compared to 2020, start-ups paid 33% more taxes, and the number of employees in start-ups grew by 22 %, we had five exits. We hope this caused "a snowball effect" as this year also started with great news: the second Lithuanian unicorn (company NordSecurity) was born, and the most significant exit happened.
The main factor of success, I would say, is people – Lithuania has a pool of IT specialists, tech gurus, scientists, etc., who have the knowledge and a wish to create innovative, game-changing solutions and conquer the world. Another factor I would name is the government, which puts a lot of effort into creating the most favourable conditions for start-ups in Lithuania.
Which trends would you highlight? Are there any specific sectors you would like to mention?
One of the exceptions of our start-up ecosystem is that we have a bunch of globally successful start-ups that are bootstrapping and don't even look for investments. Talking about the segments – we see that our ecosystem is the strongest in SaaS; Lithuania is world-known as a fintech hub, and we see a lot of potential in cybersecurity, mobility, EdTech, health sectors and gaming.
How would you compare the Lithuanian start-up scene with the Estonian one? Are they somewhat similar? What are the common sides or most significant differences?
I would say that we have pretty similar ecosystems, just that the "snowball effect" started in Estonia much earlier when Skype was sold. The talents and money spread in the ecosystem to develop new start-ups to help other start-ups with money and knowledge. We're experiencing this later.
What can we learn from Lithuania?
That's a tricky question, as I'm not an expert on the Estonian start-up ecosystem and what your government and agencies are doing to support start-ups. I think both countries are doing similar things, and we're taking good examples from one another.
How can we collaborate to foster cooperation between Lithuania/ Estonia, but why not also in the Baltics?
I would definitely talk about fostering Baltic cooperation, especially when promoting our ecosystems to bigger countries. Separately we may seem relatively small countries with small start-up ecosystems, but together we become a really impressive start-up hub.
How do you see Funderbeam's role? How can we help Lithuanian start-up and growth companies?
I believe that the main thing Funderbeam is doing – helping start-ups attract investments – is already a big help for our ecosystem. If this will help more start-ups to attract investments to impact their survival rate, if new investors will find the Lithuanian start-up ecosystem and start to invest here – that would be a significant impact.
Read Next