insights
November 25, 2021
Helpful resources and tools for Start-up Founders, Angel Investors and anyone interested in Venture Capital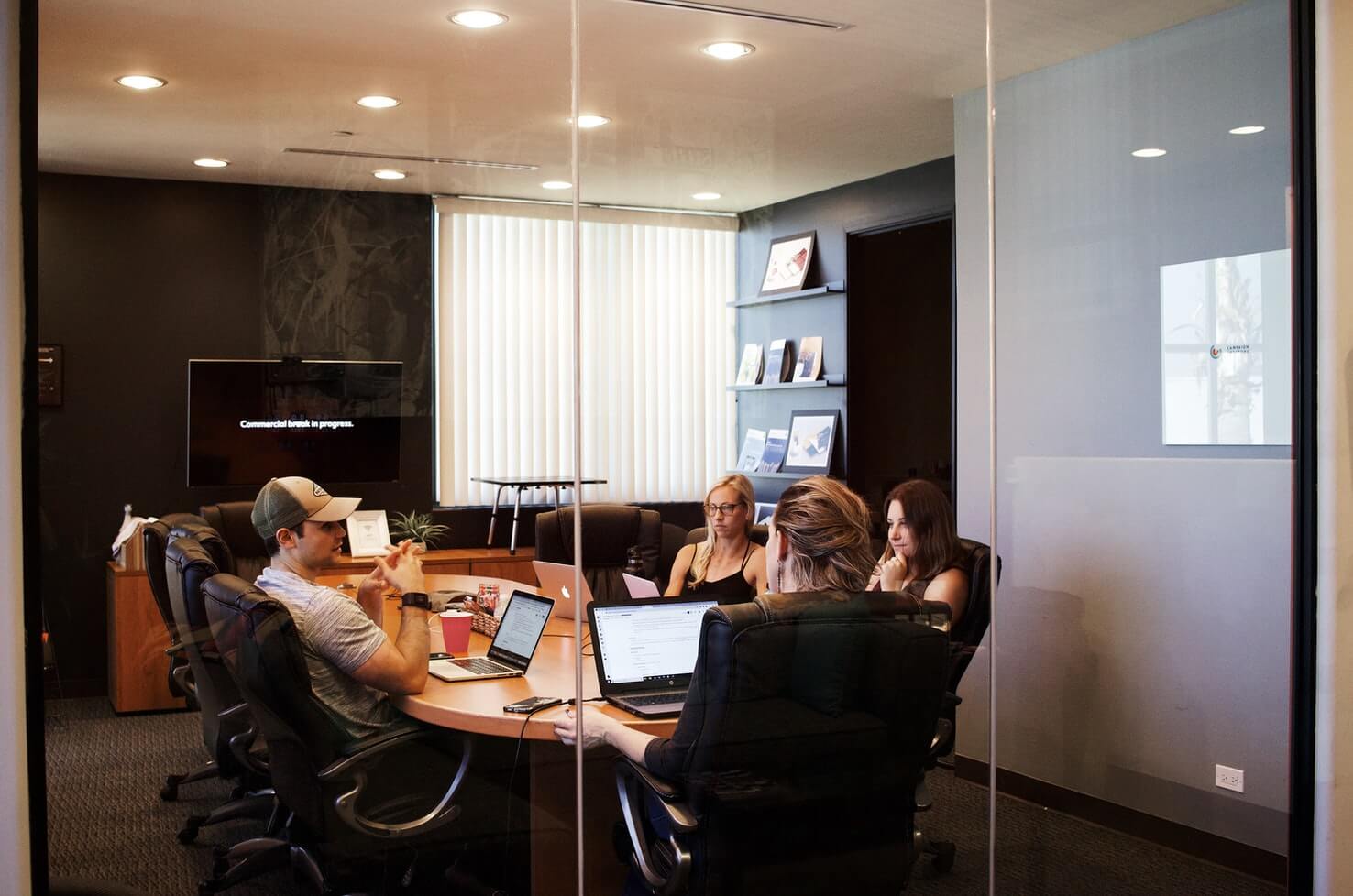 A list of useful resources, including podcasts, books and websites that can help guide you on your start-up journey whether you are a founder, an angel investor, or just have an interest in the start-up scene.
The team at Funderbeam have been involved in the start-up industry for a long time, with experience as investors, founders, fundraisers and of course, as part of a community that has raised over €48m in funding to date in growth companies (as of Nov 2021).
We decided to list some of our favourite resources that we have used, and continue to use along the way.
Books about Venture Capital, Start-Ups and Growth
These are some of our favourite books that cover Growth, Start-Ups and Angel Investing
Advice on how to invest in tech start-ups from an experienced Angel Investor, who wasn't born into the life he created for himself. This is a genuine hustle book, and is all about changing mindset when it comes to investing.
This is a great book for those that want to know a bit more about how VC deals come together, written by two people who have the experience to explain it all in a clear, non-ambiguous way,
A book for angels and entrepreneurs that aims to provide a guide to some potential pitfalls in the early stage investment space…
David looks to add some fun to the sometimes daunting process of setting up n start-up investment portfolio. With stories from the 90+ companies David has invested in over the years.
An approach to setting up a business which puts an emphasis on testing the company vision on a regular basis, and using a scientific strategy to manage a start-up company.
A great read that is all about building the future, focusing on what problems people are NOT solving yet.
Somewhat of a bible amongst growth disciples, Hacking Growth is a must read for anyone looking to exponentially scale a start-up.
A superb resource for creating genuine models that help measure success. By focusing on such clear deliverables, Ash makes it easy to understand where along the way you should be doing what interventions, and in what fashion.
When you are growing fast, you need to be able to scale things in an appropriate manner. This is not just about increasing revenues and adding zero's to a valuation, this is about learning to grow in a sustainable fashion.
Worth reading if you are focused in the tech space. This is all about how people adopt new technology and the importance of understanding that lifecycle in the context of your business.
This is a must read for those looking to add new customers, and how to treat them once you have added them!
Podcasts – A list of our favourite podcasts about Angel Investing, Start-Up's and Venture Capital
An Podcast hosted by Ried Hoffman, a co-founder of Linkedin.
Jason interviews the world's greatest founders, investors and operators.
Jason also has a second podcast in which he interviews Angels and VC's about their investment experiences.
Acquired brings you the stories of the largest tech IPOs and acquisitions in history.
A catch all podcast for discussions about innovation, technology and the role it has in modern society.
Exploring the methods and stories of successful investors to help inspire you to improve your own investing strategy.
Bringing together all sorts of stories on tech and the start-up scene in Europe.
News & blogs covering all things tech, start-up and Venture Capital
One of the biggest sites covering all things in the tech and start-up scene.
Quite simply a brilliant site covering start-ups, tech and all things Venture Capital.
Don't be fooled by the minimalist design of this site, check out the essays and the other wealth of information available to you in this impressive collection.
Musings from a successful VC, with regular, down to earth blog posts on how to improve your start-ups chance of success.
A really good guide to looking at the metrics that really matter.
Research, data & useful guides
Here we list some websites and various guides for you to check out as and when you may need them. From advice on pitch decks, to growth calculators and start-up focused white papers.
Useful Websites and Links on Angel Investing, Start-ups, and the VC space
CB Insights captures lots of data on Venture Capital, Start-ups and all things tech
Crunchbase – One of the biggest portals for information on all things start-up business
10 Years First Round – A really interesting set of observations from a company bridging the gap between seed funding and Series A
http://10years.firstround.com/
Various Guides and Reports
Hayden Capital Quarterly Report
http://www.haydencapital.com/wp-content/uploads/Hayden-Capital-Quarterly-Letter-2021-Q1.pdf?fbclid=IwAR2hsLP3nom4s9ZZz5Md-OLIOE6d_sdVmm7r-lr-4PlB0OKQ1h1qm2gKXjc
Syndicate Room – Publicly available guides
https://www.syndicateroom.com/guides-and-reports
The Enterprise-Sales Learning Curve
https://www.khoslaventures.com/wp-content/uploads/The-Enterprise-Sales-Learning-Curve.pdf
A Quantitative approach to market fit
https://tribecap.co/a-quantitative-approach-to-product-market-fit/
A16Z – Why they prefer founding CEO's
https://a16z.com/2010/04/28/why-we-prefer-founding-ceos/
Value Led Growth Pricing
https://jinken.substack.com/p/value-led-growth-pricing
Baltics – A Start-up Funding Report
https://www.changeventures.com/baltic-startup-funding-report
Example of a good pitch deck from Sifted
https://sifted.eu/articles/seedcamp-78m-fund-pitchdeck/
Startup Estonia White Papter:
https://media.voog.com/0000/0037/5345/files/Startup%20Estonia%20White%20Paper%202021-2027.pdf
A post mortem on start-up failure
https://www.cbinsights.com/research/startup-failure-post-mortem/
Growth Calculator Tool
http://growth.tlb.org/#_.eyJ1bml0cyI6Im1vbnRoIiwicmV2MCI6Mjg0LCJleHAwIjozNjM5LCJyZXZHcm93dGgiOjAuMDIyMjk2MzQ0OTU1OTczMjEzfQ==
Share your deck
Lead investor: What does a lead investor do?
https://www.saastr.com/what-does-a-lead-investor-do/
A Guide to Series A Fundraising from Kindred Capital
https://kindredcapital.medium.com/a-practical-guide-to-series-a-fundraising-part-1-940f0616bb9b#3c8b and
https://kindredcapital.medium.com/a-practical-guide-to-series-a-fundraising-part-2-969ea2e3e427
Option plan
https://www.indexventures.com/optionplan/#expected_funding_rounds_pre_exit=series-b-and-c&employee_country=us&mode=seed
Estonia Model Documents
https://startupestonia.ee/resources
EU Startups
https://app.europeanstartups.co/dashboard
Cap table tool
https://calculator.ledgy.com/5xHoQuLXdR9Rpgq2N
Alex Danco's Newsletter
https://danco.substack.com/p/why-the-canadian-tech-scene-doesnt
How to build a billion dollar marketplace!
https://andrewchen.com/how-to-build-a-billion-dollar-digital-marketplace-examples-from-uber-ebay-craigslist-and-more/
Amazon Narratives – the Futures Podcast
https://future.a16z.com/podcasts/working-backwards-amazon-bezos-memos-releases-narratives/
How to Angel Invest – in two parts
Read Next