Funderbeam – unlocking the private market
Funderbeam vision explained by the founder Kaidi Ruusalepp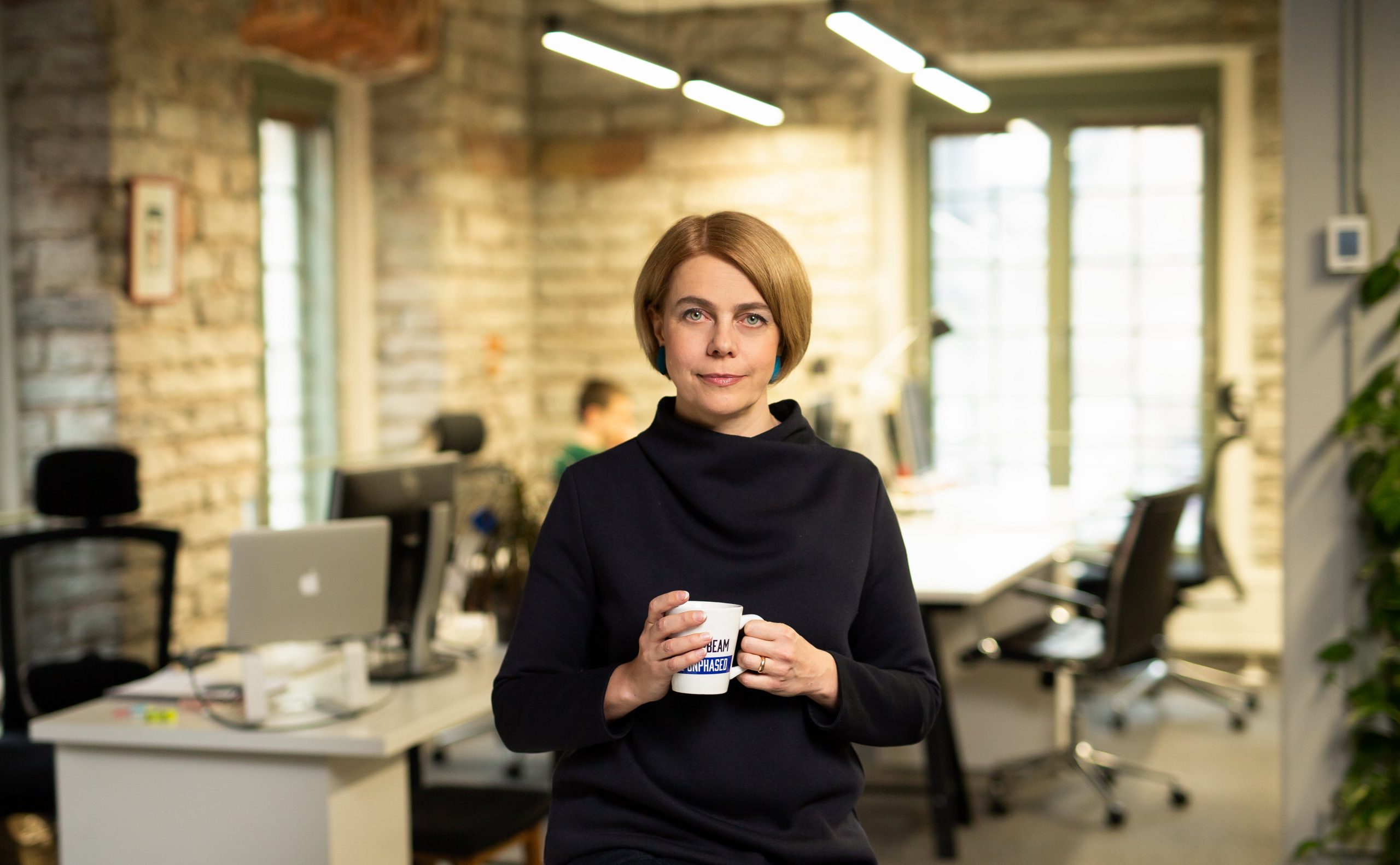 Founders want to grow companies. Investors want to grow capital. Funderbeam provides a strong and fair marketplace for these parties – with the digital and regulatory minimalism required to match the expectations of both sides, and those who walk the walk, not talk the talk. That's the true essence of a marketplace. And we know how to unlock this vision.
"Vision is the art of seeing what is invisible to others."

Jonathan Swift
Investments in private companies, especially venture-backed companies, are the most private and confidential investments I know. And locked for ages. But the world is changing and inclusion, transparency and employee engagement are the new standards. That's what Funderbeam is about. Opening up a globally accessible marketplace for private companies.
Private companies. Global. Marketplace. These keywords determine everything we do. To understand our vision, one has to understand these keywords. Or compare us with the mainstream market players – Funderbeam aims to change the private market the way London AIM did in 1995. But we need to be ten times better than AIM, because its downfall had reasons.
Private companies.
$1.3tn has been invested globally in private companies over the last five years. We keep repeating it over and over again. According to the new Crunchbase report, global venture funding hit a record high of $125B in Q1 2021. Some numbers from March and April: Paxos closes $300M; Stripe closes $600M round at a $98B valuation; Hopin raised $400M round at a $5.65B valuation; PatSnap raises $300M; Squarespace raises $300M at $10B valuation; Socure raises $100M at a $1.3B valuation; SumUp Raises $895M… and the list goes on.
Capital supply is massive. And this has fundamentally changed one cornerstone of global markets – offering a large amount of capital via IPO's. The second element – liquidity – is still there, but look at the price point of companies going for IPO's as a start! So why is it when companies decide to go public, they aim for the maximum cash out and do not care much about the capital itself? The answer is regulation, which sets an unbelievably high price tag on public capital, compared to private.
Oversupply of private capital locks (early) investors in for another set of years. Secondary trades happen even though companies remain private longer, and the "marketplace" is the email inbox of a founder or CFO. Deals are done with a discount even compared to the latest funding round. So can we do better than the email inbox and Excel of the founders and CFOs? In early March 2020, I was in London. It was the day when London AIM celebrated its 25th birthday. During the whole day, I had meetings with London institutions, including brokers serving private companies and they all longed for the "good old AIM". And when I asked about what they meant by it, the response was, "it was a liberal marketplace to serve the needs of private companies".
When we say "private companies", it means companies who, in the majority, operate as Private Limited Companies and are also funded by private capital, including venture capital. When talking to global founders, including unicorn founders and their VC's, their common denominator is "focus". Where does their focus go? On corporate matters or business growth? Especially when we talk about fast scaling companies, there is no time for all those compliance and corporate obligations that officially listed companies have to carry. And if there's private capital available for another $500M round, who cares about shareholders' liquidity?
In 2021, when Funderbeam will focus on introducing its first €10M+ prospectus fundraises and admitting some more brand names to trading (following the steps of Helmes), we have to make sure that we accommodate high growth companies into our philosophy. We have to make sure that even large companies that raise funds or make their shares tradable on Funderbeam can focus on business growth instead of unnecessary corporate matters. Funderbeam keeps looking ahead for 3-5 years and delivers that vision through the decisions we make today. To build a marketplace for private companies is to find the best balance between the needs of founders (and private companies) and the comfort zone of investors.
Funderbeam's key objective has been tailoring a marketplace that serves the needs of private companies and founders foremost. They have to feel comfortable with our marketplace rules and regulations before anything. Feeling naturally welcomed attracts top companies, and this is the growth trigger for every marketplace. Investors will follow. Not vice versa.
Marketplace.
Each marketplace starts with goods to sell. Full stop. Imagine a new shop opening. Or a new mall. Why go there? Out of interest, or for the goods that you can't get access to otherwise? That's the starting point for every marketplace, including Funderbeam. It's about the offer.
If Funderbeam were just a funding platform, we would care about the quantity of investment opportunities. Everything to every taste and revenue comes from a large number of funding opportunities. But Funderbeam is not a (crowd)funding platform. Funderbeam is a marketplace. We provide trading, and this sets the focus immediately on quality. What would still be traded in 3, 5 or 10 years if Funderbeam would let every company raise funds? What information would investors get if companies would not be ready to provide reports on their performance or would not perform at all? On top of all of this – what type of investors would the "wild west" marketplace attract?
It takes persistence and madness to build a new marketplace from scratch. Believe me 🙂 But we have had the chance to learn from our (professional) past and other market participants and been privileged to make the clear distinction between the must have lessons learnt and the unnecessary legacy. It takes time to build trust before large institutional investors buy into the concept of Funderbeam and a new private market. We are proud that VC funds now trust us and not only register as users but bring their deal flow to Funderbeam. We are also proud that Funderbeam is about to introduce a professional link with institutional broker houses.
In 2021 Funderbeam brings more mature high-class companies and gets the system ready to plug in a broader investor base, starting with institutional broker houses. After all – marketplaces like Funderbeam have to be attractive to institutional capital, which can provide sufficient liquidity to unicorn size investments. Institutional investors are the gatekeepers for us to become a major player in global financial centres.
Global.
Global is the new standard and the expectation from users.
A globally blooming financial industry has been restricted by the friction between local regulations that protect local investors with measures incompatible with each other. It's much easier with fundraising and investing, but to find a licence to operate a global trading venue serving the needs of private companies was a hell of a challenge. Funderbeam has been able to put global regulations to use and build up a seamless and smooth marketplace for our customers; at the same time have received approvals from the regulators of recognised global financial centres (like London and Singapore, and Tallinn).
Funderbeam has been able to build something that the global unicorns have not been able to do. Carta is building CartaX with all their resources, and even they have been launching only pre-IPO price discovery auctions instead of automated 24/7 trading. Funderbeam is the only marketplace I know which has the licenses and the technology, and can compete with stock exchanges in attracting global private companies from their early years.
The challenge for Funderbeam is to take the marketplace we've built and become the London AIM of 1995, but global. We know what we're missing, we're working on it and we promise to keep a keen eye on the quality of companies.
In 2021 Funderbeam will launch links with as many global partners as we can to strengthen and globalise the investment opportunities. Not only with the usual suspects – accelerators, angel clubs and VC's – but also with other (crowd)funding platforms, shareholder management service providers and others serving the segment of our sweet spot companies. Startup Wise Guys is a brilliant start for that! Look at the quality of their portfolio and imagine if such companies would be traded on Funderbeam! More to come, I know 😉
The vision.
The wrap up is concise. Funderbeam is on its way to become the global marketplace for private companies. See you there.
PS! To Funderbeam marketplace investors. For all the suggestions as well as thoughtful questions you ask, there is a long-term vision. And I can assure we know what we are doing.
Read Next