Introduction of anonymous orders on the Funderbeam Marketplace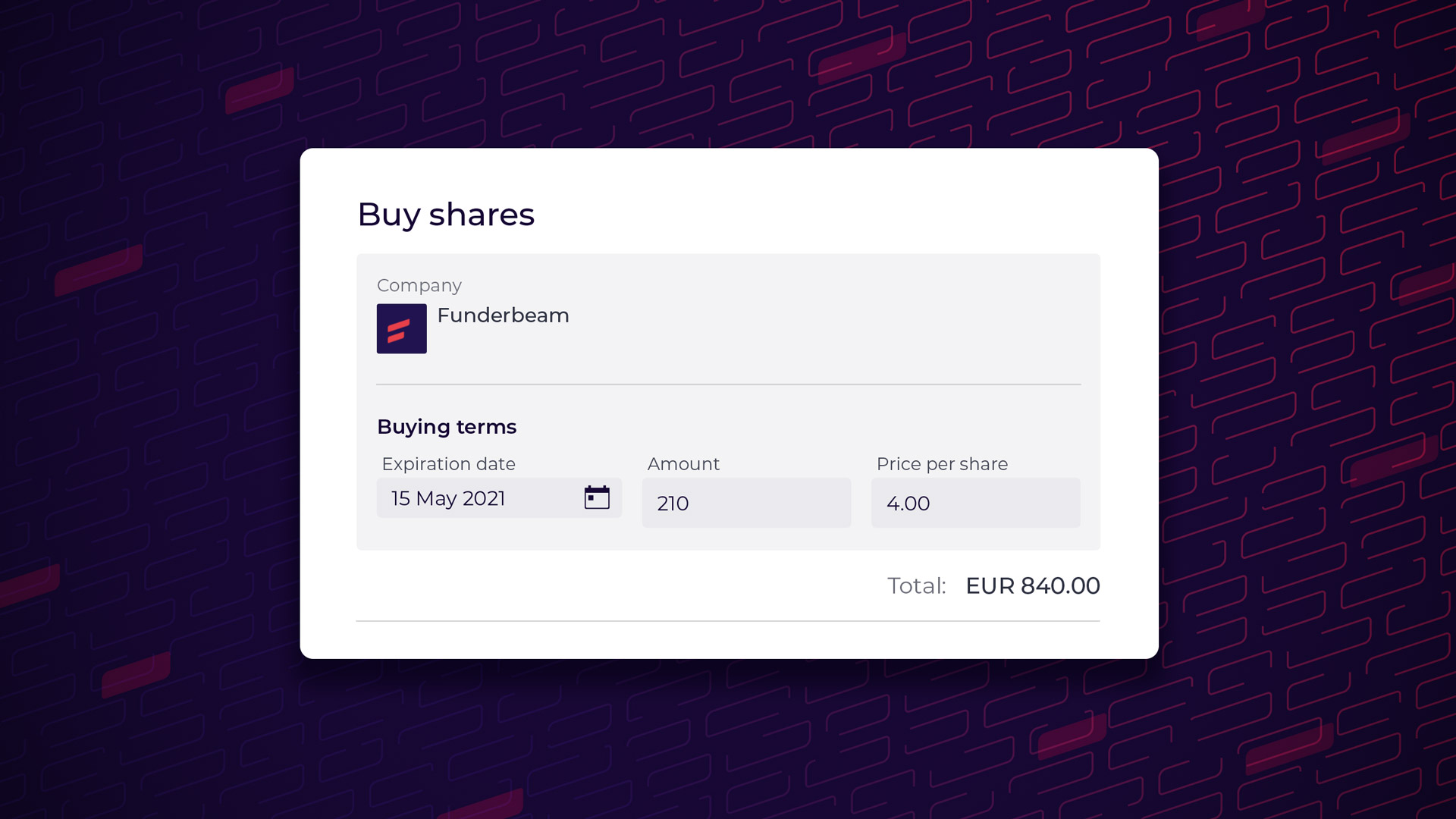 Considering various aspects in the growth of Funderbeam, including the strategy of third party members joining the Marketplace in near future, we feel the time is right to introduce anonymous orders. This decision is also inline with the feedback we have received from our users.
Switchover to anonymous orders will take place on the 22nd of April 2021 at 10 CET.
Please note that switching to anonymous orders does not mean Funderbeam as a regulated marketplace operator does not have the information about traders and their identity behind every deal. We have a regulatory obligation to take care of the market surveillance and this is part of it.
We also feel that some additional context needs to be added related to insider trading and questions raised by Funderbeam users. Funderbeam, like any other market operator, has implemented Marketplace Rules which set out clear Issuer obligations with respect to listed Issuers keeping up-to-date insider lists and sharing the information with Funderbeam, which monitors all the trading activity on the Marketplace. When it comes to surveillance and monitoring of market activities which may be perceived as insider trading, Funderbeam has processes in place to investigate, query, and determine if such activity is indeed market manipulation and in breach of the Marketplace Rules.
However, we also emphasise that trading activity by company insiders is legal if there is no element of inside information, which would have given material benefits to the company insiders for their specific trades in the Marketplace. Insiders or lead investors may not trade possessing inside information and having information advantage over the market. For further development, in parallel we continue to analyse solutions for automated reporting of insider transactions.
Funderbeam had spent considerable efforts in rolling out training and guidance to listed Issuers on their obligations under the Marketplace Rules to ensure that the listed Issuers and their respective management officers fully understand the importance and rationale for the Marketplace Rules, and the prohibited conduct which are not in line with the Rules. Investors may continue to submit feedback to markets@funderbeam.com if they note specific questionable trading activities or have specific knowledge of possible insider trading activity. Funderbeam will look into such feedback but, as mentioned above, not all insider trading activity is illegal or manipulative, and we will not comment on the status of any investigations or queries which have been raised by investors.
Read Next