Jaanika Merilo joins Funderbeam as Head of PR & Communications
We are delighted to welcome Jaanika Merilo as our new Head of PR and Communications.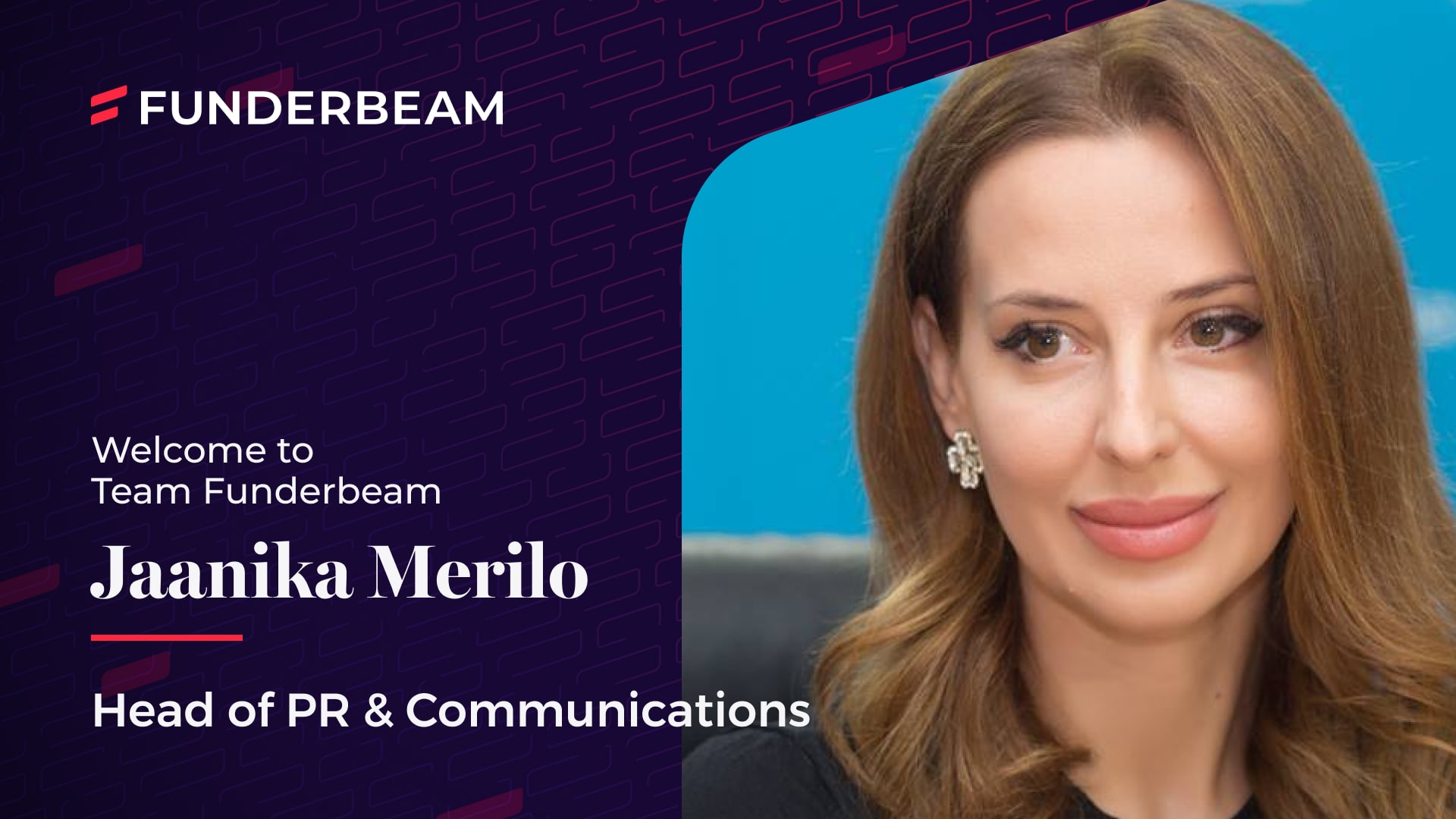 With over 20 years of combined experience in tech, investing, and public relations, Jaanika started in the technology sector in 1996, beginning her career as a programmer, before moving in to the management of VC and private equity funds in Finland and Estonia. She has also supported start-ups as an ed-tech and health-tech angel investor herself. 
Over the last seven years, Jaanika has been engaged at the governmental level in the digital transformation and the development of the investment ecosystem of Ukraine, her second home. These efforts have not gone unnoticed and Jaanika was nominated by The Financial Times and Google in New Europe 100 as "one of the innovators whose innovations change the world" and the Top 50 "Most influential Women in Fintech" by USAID and EFSE Development Facility.
"It is important not just to launch new technologies, services, and solutions but to also tell their story and find believers. I truly believe in the power and importance of communication, as only with joint efforts can we support start-ups on their challenging path of growth." commented Jaanika.
Besides coming from a bilingual and multicultural family, Jaanika has lived in four countries, written 3 books about digital reforms and Ukraine, and has founded a charity sharing the love of books, sports, and ecology. Her own "angels fund" has gifted over 5000 children's books to libraries under the initiative BookAngels, organised numerous children's sports events under SportsAngels, and gathered together with the children in small cities of Ukraine tonnes of plastic under the EcoAngels initiative.
Oli Harris, Funderbeam's Global Head of Marketing said
"I am personally thrilled to welcome Jaanika to our team at Funderbeam. Her enthusiasm is infectious and she brings a wealth of knowledge and professional skill which will be of great benefit to all users of the platform. Her experience will help us further improve our Marketing & PR capabilities across all areas of the business."
Jaanika will be focusing on improving the visibility of companies trading on the Funderbeam Exchange, promoting new funding rounds on the platform and helping to drive Funderbeam's growth plans for the coming year.
Read Next