Market Alerts on Funderbeam
A guide on how to set up alerts on changes and activity on the Funderbeam Marketplace.
With the growth of our 24/7/365 Marketplace, we created the Market Alerts feature to allow for investors to keep track of trading activity in a simple way and get notifications whenever there is a suitable market situation for them to take action.
Below we show how you can set alerts for the following types of market events:
Trade price – Last trade was made with a price that's equal to or higher/lower than your limit.
Order price – A new sell or buy order has been placed with a price equal to or higher/lower than your limit.
New best price – The best sell/buy order price in an order book has changed.
How to create market alerts.
Alerts are tied to individual instruments trading on the Funderbeam Marketplace. We outline an example account placing various alerts.
Each of the below instructions would need to be repeated if you would like to place similar alerts on different instruments (trading companies).
1. Go to the "Alerts" tab in the trading section of the instrument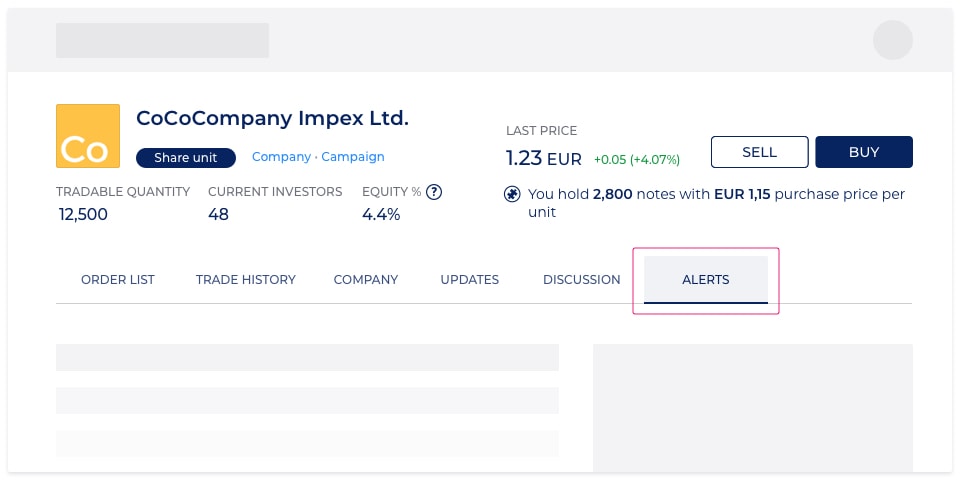 2. Use the alert builder to create your new alert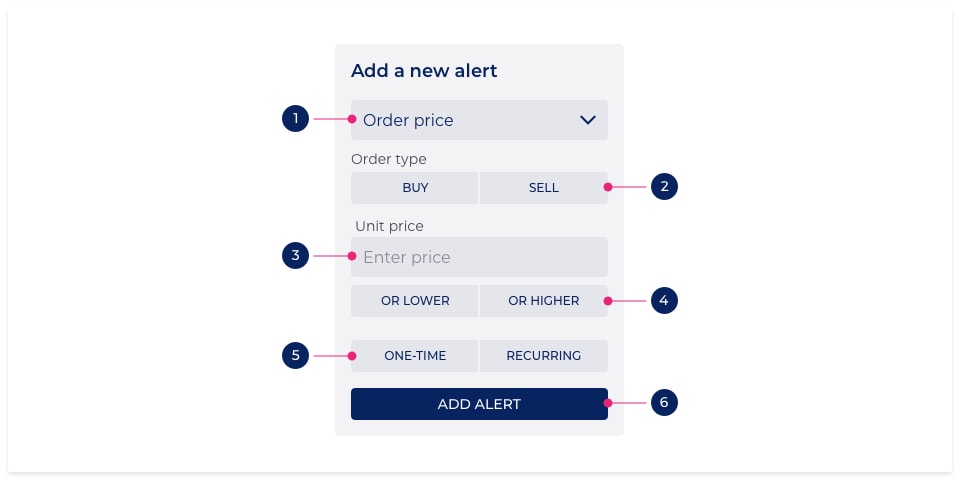 Select the alert type

Select the order type

Enter your target price

Choose change direction

Choose if it's a one-time or recurring alert

Click "Add alert" when finished
3. Reviewing or removing your Alerts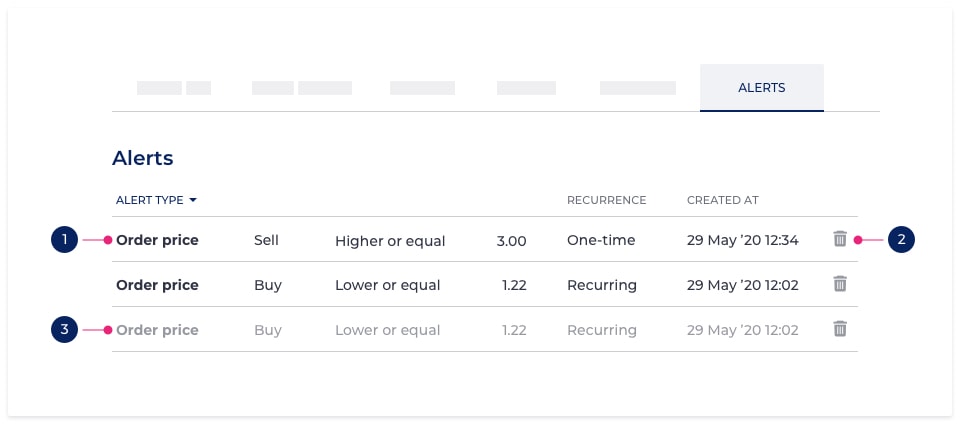 Your alert will be added to the top of the list on the left.
To delete an alert, click the trashcan icon to the right.
Removed and expired One-time alerts are greyed out in the list.
4. Viewing all Alerts
The list of all instruments you have created alerts for is displayed in your Settings page: