insights
January 20, 2023
Funderbeam Podcast – Rod Beer, MD of UKBAA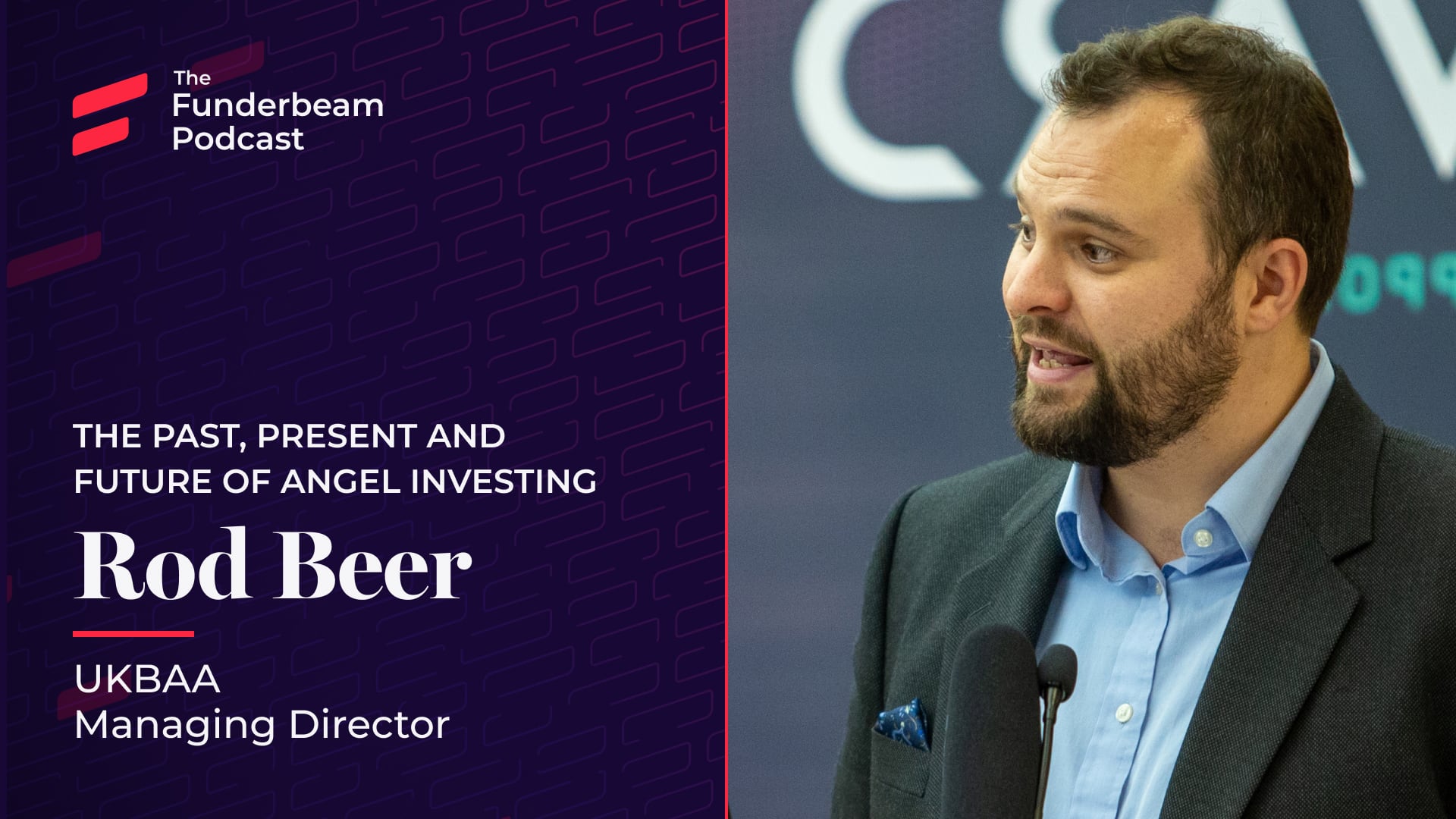 The Past, Present & Future of Angel Investing – Rod Beer of UKBAA
On this week's Funderbeam Podcast, Oli talks to Rod Beer of the UK Business Angels Association.
The UKBAA is a non-profit trade body representing over 90 Business Angel Networks, hundreds of individual angel investors, VCs and those involved in investing in early stage companies.
On today's podcast, Oli and Rod cover
What exactly is the UKBAA and its mission
The UKBAA membership mix and how its changed
The biggest change maker for Angel investors in the last decade – Think S/EIS!
What friction points do your members want you to solve and lobby for?
Following on from the UKBAA Investment Summit in December 2022, what are the key points to consider for 2023?
Who is best placed to navigate a recession and what are some key players in the market suggesting their strategy is going to be?
---
Are you part of an Angel Network looking to syndicate your investments?
Check out Funderbeam's Private Market Product – Syndicate new deals, List existing investments for trading amongst your network and give founders a powerful platform from which to manage their funding rounds.
Please get in touch with Oli Harris or anyone from the team if you want to discuss how we can help your investor network.
*Capital at Risk
Read Next
In the Hot Seat – Poklet

Poklet is the company behind the app with the same name developed to help challenge financial illiteracy. Poklet's financial educational app for kids and teen

Read more

Funderbeam stands with Ukraine

Democracy, peace, and freedom are not just words but the most fundamental values of society. We know and still painfully remember the price of freedom and at th

Read more

In the Hot Seat – HUUM

1. How did the year 2022 turn out for your company? We are happy to say that 2022 was successful for HUUM. When we made our annual forecasts at the beginning of

Read more