What does Funderbeam Portfolio include?
Your portfolio page is where you can see and manage your investment portfolio, information on your current positions, the latest settled and pending trades and more.
The portfolio section in the sidebar gives you access to your balance statement, your yet to be matched orders, a log of all your trades, and any ongoing transfers.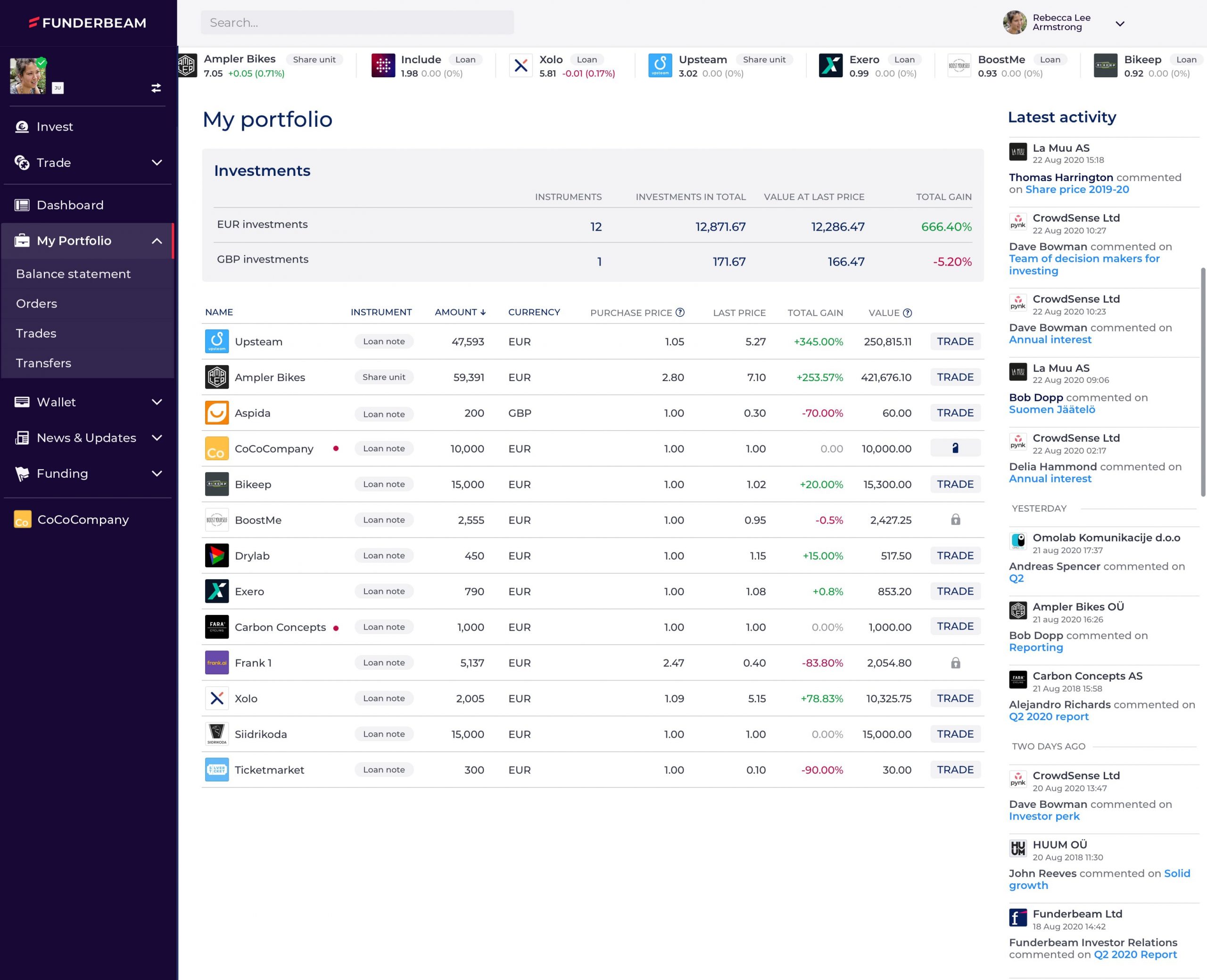 Portfolio summary
The summary panel gives a quick overview of the figures across your portfolio.

Instruments – the number of instruments you hold in this currency.
Investments in Total – the total sum you have invested in this currency.
Value at Last Price – the value of your investments in this currency at the last traded price*.
Total Gain – the difference between the sum invested and the value of your investments at the last traded price*.
*Please note that it may be very unlikely that you can sell your investment at exactly this price and as a result, it is unlikely that this is the actual value of your position.
Investments table
The investments table lists all your investments. The table can be sorted alphabetically, by instrument and more. Click on any row to view the order book for the instrument.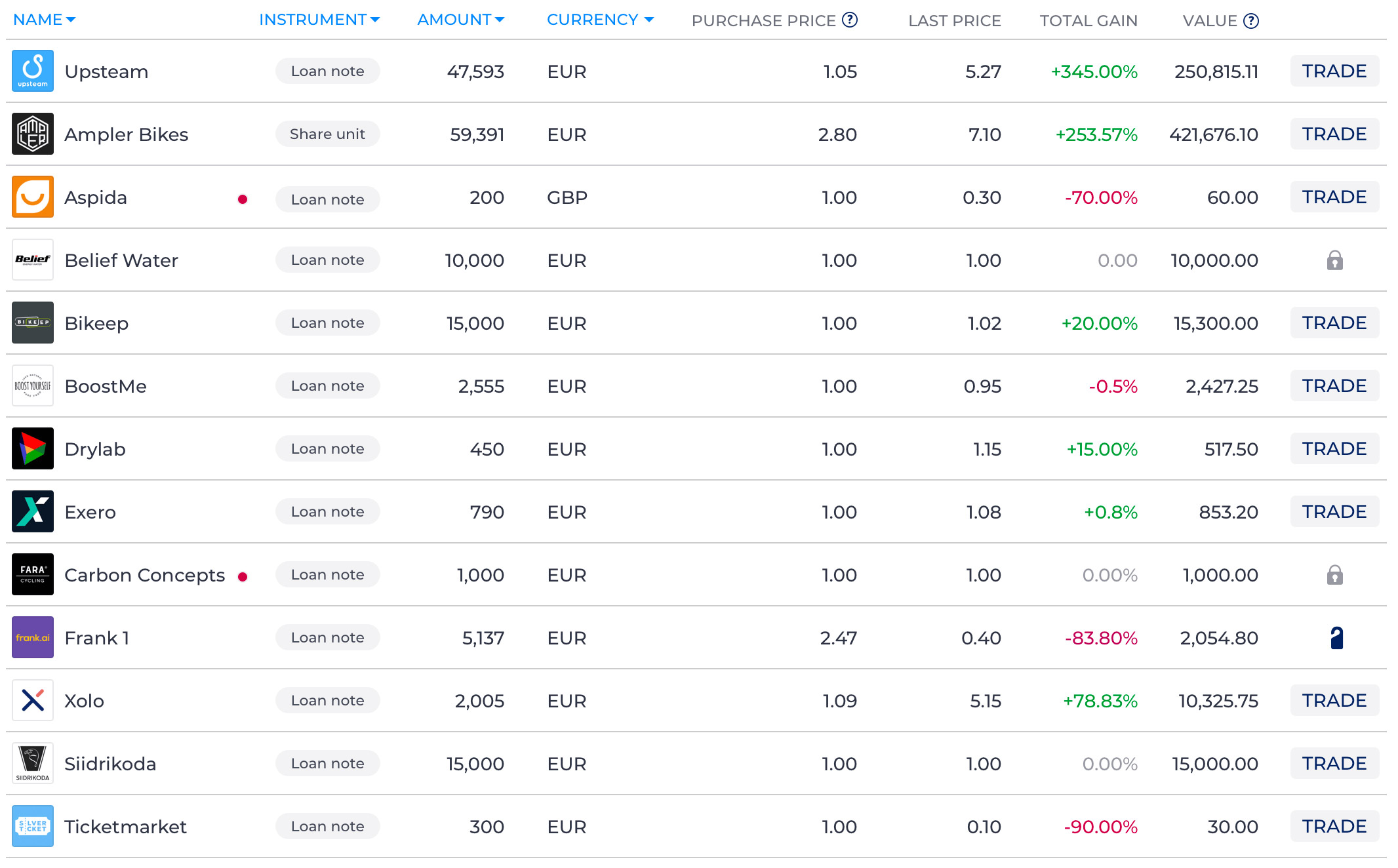 Details

Company logo
Company name
New updates/comments indicator
Instrument badge
Trade button – opens the order book
Trading suspended – a small lock icon replaces the Trade button and the order book can not be accessed at the time.
Trading in private – this syndicate is available only to selected investors, including you.